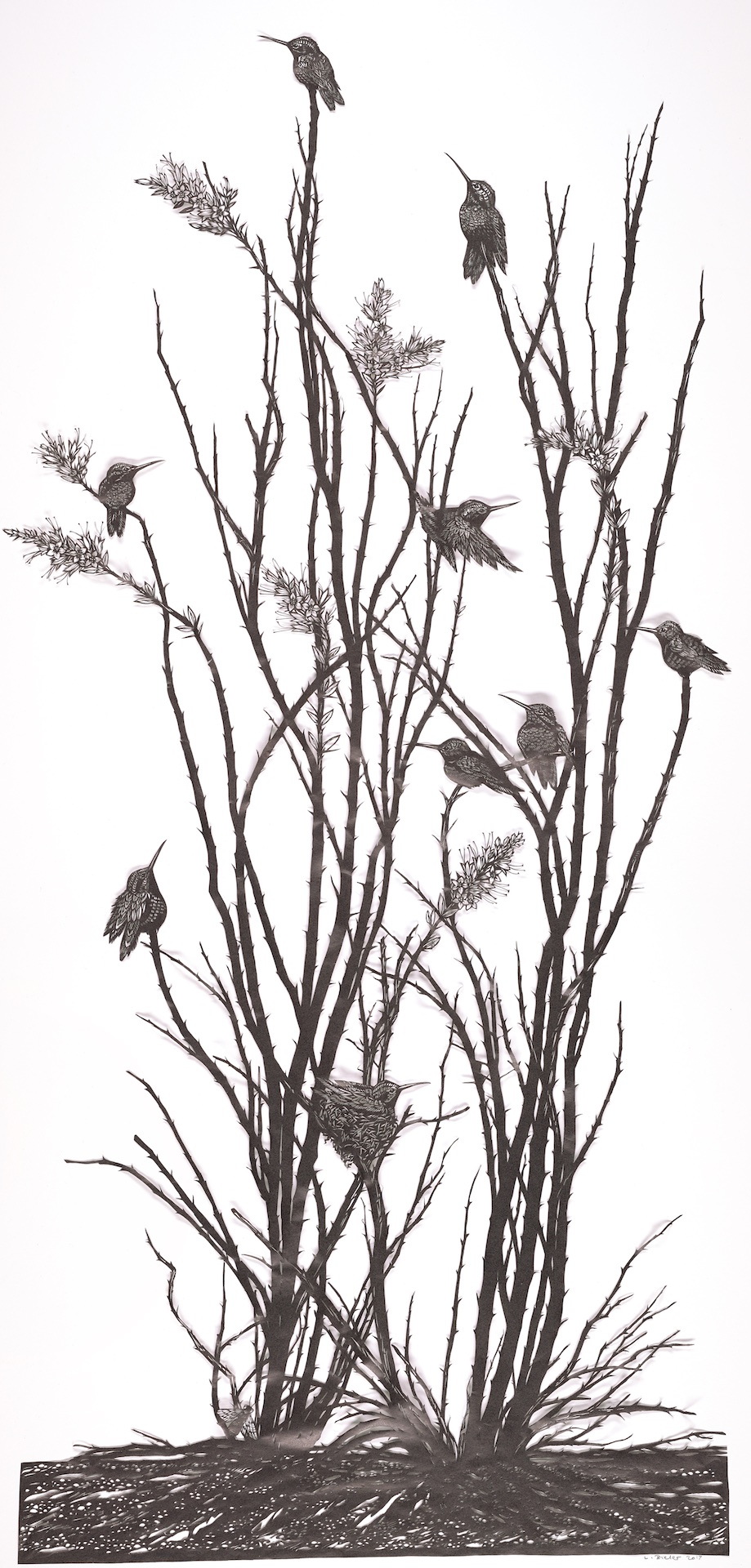 Best of Show at FLAUNT2022: Let's Play! Thomasville, GA; March 2 - April 14, 2022
79th Show of the Audubon Artists at the Salmagundi Club: Vincent J. Nardone, President Emeritus Award in Collage and Mixed Media for my papercutting work "Hang out to dry"
Bird, nest, nature: Juror's award, Bedford Gallery, Walnut Creek CA
Best of show: "Going Solo" award in the Foundry Art Center: "Paperworks VII" Exhibition, St. Charles, MO
Award of Excellency Society of Animal Artists, San Antonio TX.
CraftForm 2019 Juror's award, Wayne PA.
Endangered: Fine art and photography contest 2019; second place; Miami FL.
Addition of my work "Balance" to the permanent collection of "Leigh Yawkey Woodson Art Museum, Wausau WI
Award of Excellency Society of Animal Artists, St. Petersburg, FL.
Honorable mention Summer Annual of the Artist League at MOFA, Tallahassee FL.
CraftForm 2017 Award of Merit, Wayne PA.
CraftForm 2016 Honorable Mention, Wayne PA.
Creative Tallahassee 2016 2nd place award.
Smithsonian Craft Show 2015 Exhibitor's Choice Gold Award.
NICHE Award 2015.
Individual Artist Fellowship in Visual Arts, Florida.
CraftForm 2015 Award of Merit, Wayne PA.
NICHE 2013 Award Finalist in Fiber (Flying above and under the sea)
CraftForms 2013 Juror's Award, Wayne Art Center, Wayne PA.
Best in Show Award in the Florida Craftsmen Annual Member Art exhibition, in the Gadsden Art Museum, Quincy FL (Barefoot in the wild garden)
Bronze Award at the Smithsonian Craftshow 2012, Washington DC
Award of Excellence at the American Craft Council Show in Atlanta 2012
NICHE award 2011
craft NEW YORK 2011, Best in Show Runner-up
First place of Florida Craftmen's Out of Hand (Beauty and Beast)
Judges Choice Award: Chain of Parks, Tallahassee FL;
Second Place Pinnacle national juried art competition, Foster Tanner Fine Arts Gallery, Tallahassee FL;
Purchase for permanent collection of Swiss papercutter society museum (at exhibit Kontour Pur at the Bellerive Museum in Zurich).
Bronze Exhibitor's Choice Award: Smithsonian Craft Show 2009, Washington DC
Award of Excellence: CraftArt 2009, St. Petersburg FL
Louise Binswanger Price for the Best Artist New to the Show: Philadelphia Museum of Art Craft Show 2008, Philadelphia PA
First Place in Category "Leather, Wood, Fiber, Paper": Festival of the Masters 2008, Disneyworld, Buena Vista FL
Judges Choice Award: Chain of Parks 2008, Tallahassee FL
Honorable mention: Artist League, Summer Annual Exhibition 2008, Florida State University Museum of Fine Art, Tallahassee FL
Best of Show: Florida CraftsArt 2007, St. Petersburg FL
First Place in Category "Leather, Wood, Fiber, Paper": Festival of the Masters 2007, Disneyworld
Purchase Award: Festival of the Masters 2007, Disneyworld
Individual Artist Enrichment Grant 2007: State of Florida
Award 3rd Place: Artist League, Summer Annual Exhibition 2007, Florida State University Museum of Fine Art, Tallahassee FL
Award of Merit: Chain of Parks 2007, Tallahassee FL
Best of Show: Florida CraftsArt 2006, St. Petersburg FL
Award of Merit: Chain of Parks 2006, Tallahassee FL
Honorable Mention Award: Art at the Port 2002, Anacortes WA